Westville Old Boy from the Class of 1989, Grant Merrick has recently come on board with WBHS in support of the Foundation's Tracked Learner Bursary Programme, by sponsoring Grade 10 learner, Aaron Tarr.
Aaron has been a 1st team Waterpolo player since his Grade 9 year, having represented KZN in each of his respected age groups and has recently been selected for the SA U16 Waterpolo Squad.
As a stalwart swimmer, Aaron is also an integral part WBHS 1st Swimming team and this year he qualified for the SA Short Course Gala.
Grant, who is also an avid athlete, has chosen to support Aaron because he has witnessed Aaron's tenacity and dedication towards his training, first-hand. "I have been in awe of Aaron's drive and work ethic in the swimming pool. I have chosen to assist Aaron where possible, not only from a financial point of view, but also as a mentor and hopefully he will have the necessary support so that he can fulfil his dreams" says Grant.
The School has a deep appreciation for those who support our tracked learners, and we thank Grant for his commitment.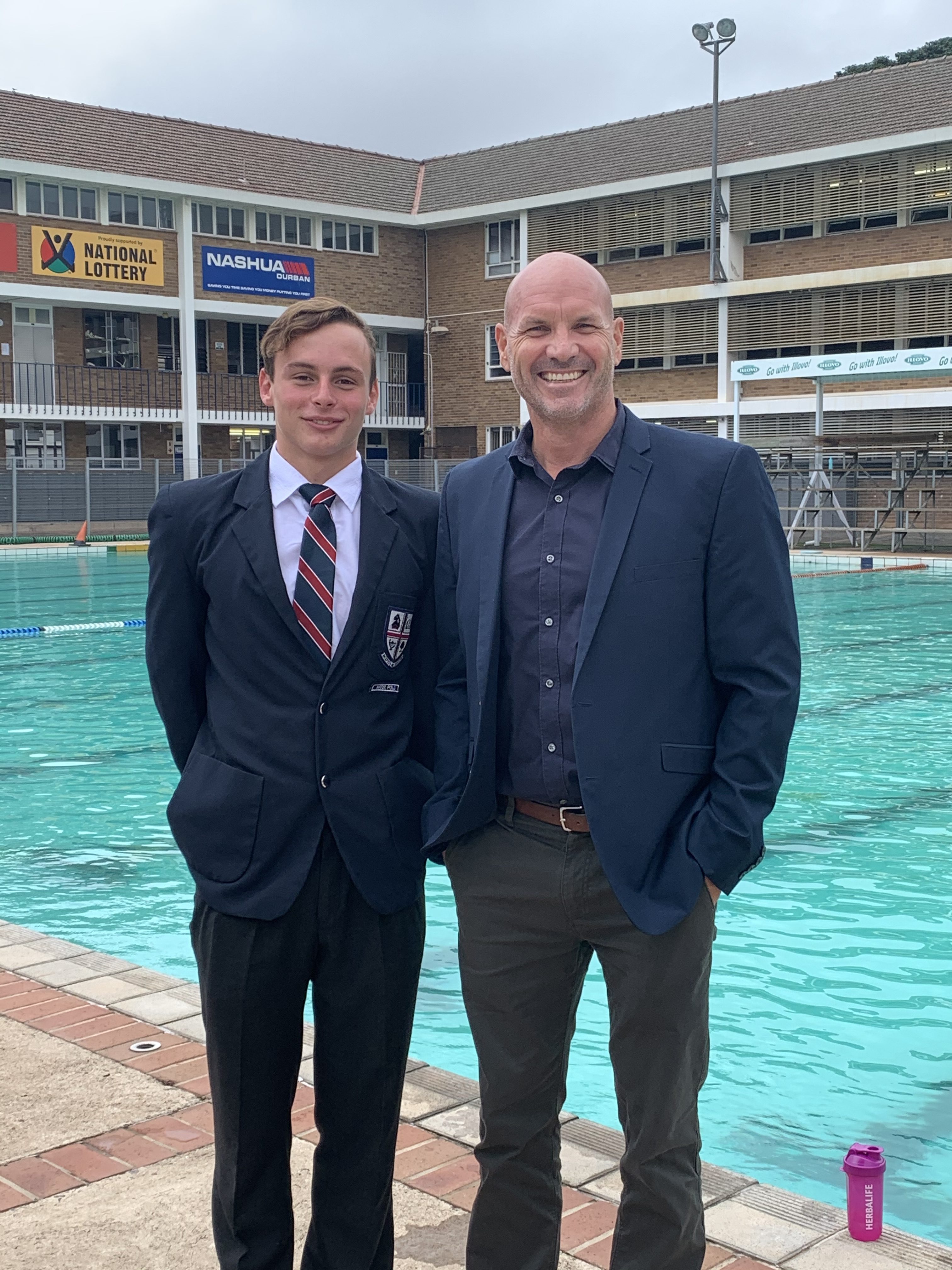 Grant Merrick & Aaron Tarr